I'm Eric Wiese, and this is my favorite site on the Citadel.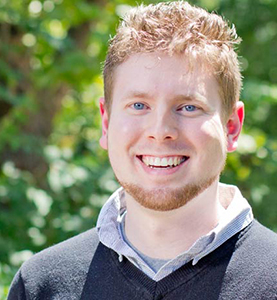 I am Eric Wiese: a Web Application developer with extensive experience in both responsive HTML5 frontend and PHP / Magento engineering.
I'm currently working as a Lead Software Engineer and Front End Developer for the Magento Gold Partner Classy Llama in Springfield, MO.
I have a double degree in Computer Science and Mathematics from College of the Ozarks, also know as "Hard Work U".
In addition to my degrees, I have several development certifications:
Zend Certified PHP Engineer
Magento Certified Developer
Magento Certified Front End Developer
Magento Certified Solution Specialist
More About Me
Portfolio
I have worked as a member of a team as well as managed fellow developers on a variety of projects for clients of all sizes, from small start-up businesses to Fortune 500 companies. Below you will find samples of my previous work. View My Portfolio
My Work
In addition to large projects, some of which are described in my portfolio, I often work on smaller, more targeted projects. Many of these features are open sourced on github. View My Work